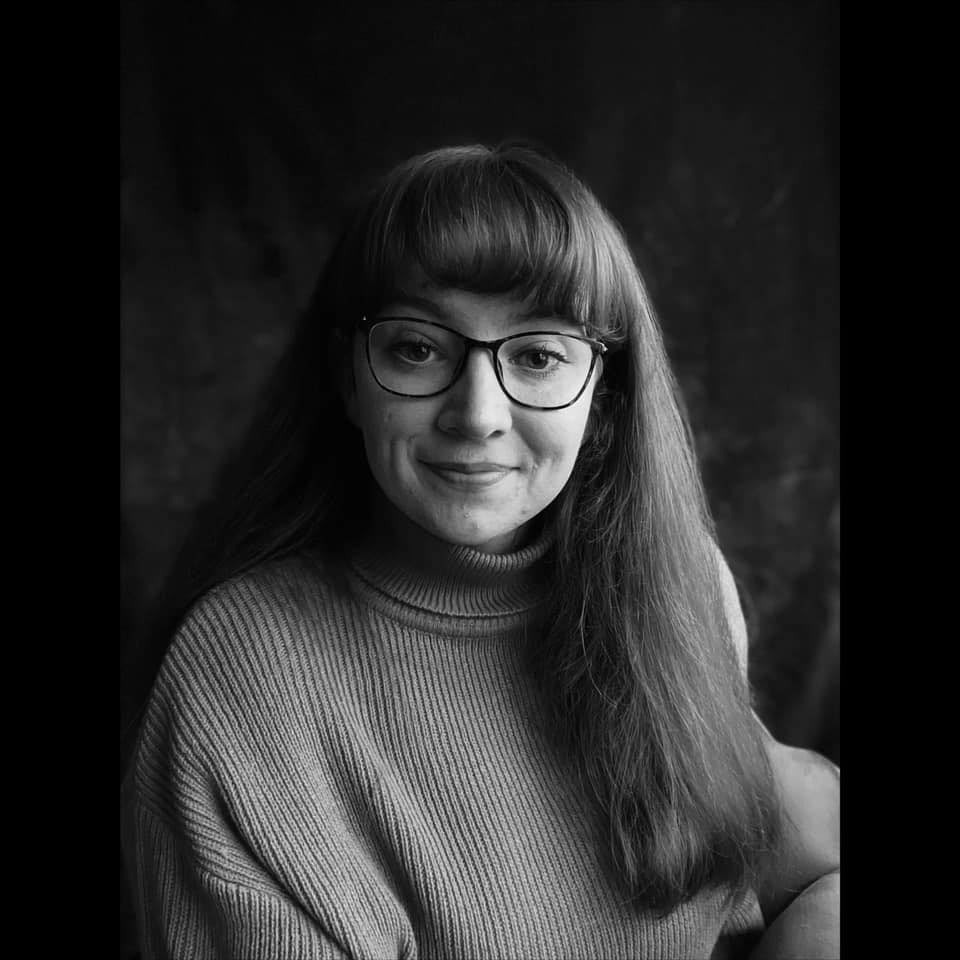 *1997 in Ipswich, England
Bobby Forsythe MA, is an English artist, curator, art technician and art historian, residing in Ipswich, Suffolk. Throughout her academic career she has explored and revisited the curiosity of how the beholder experiences artworks. Mainly focusing on the beholder's interaction with installation art and diving into transformation of space utilising light.
Forsythe's practice specialises within the three-dimensional qualities of art, creating immersive environments to heighten experience for the beholder. Her integration of light and shape is utilised to create the illusion of expansive space and shapely projections. Most of her installations incorporate what Forsythe calls 'aftereffects'. Aftereffects is merely a descriptive term coined to represent the utilisation of light reactive pigments that are evident once the installation's light sources are off.
Forsythe is the founder of the art collective, Supporting the Arts which was established in 2020. She is the curator for exhibitions that support local, international and emerging artists. Supporting the Arts was created in response to the COVID-19 pandemic, she realised the impact the pandemic had on the arts and decided to host an online exhibition to support creatives within the U.K. After a great response from artists, Forsythe now hosts annual online exhibitions. For more information regarding Supporting the Arts, click on the link at the top of the page.
 2019 - ''Luminous'' - 3-5 Silent Street
2020 - ''2020'' - Supporting the Arts
2020 - ''Unseen'' - Artcore Gallery
2019 - ''Switch'' - Space Colchester
2019- ''Blue'' - 142 Hamilton Road
2019 - ''Nexus'' - University of Suffolk
2019 - ''Bardo'' - University of Suffolk
2018 - ''Beneath the Skin'' - University of Suffolk
2018 - ''Change Lines'' - University of Suffolk
​​​​​​​
2020 - Transient on Instagram