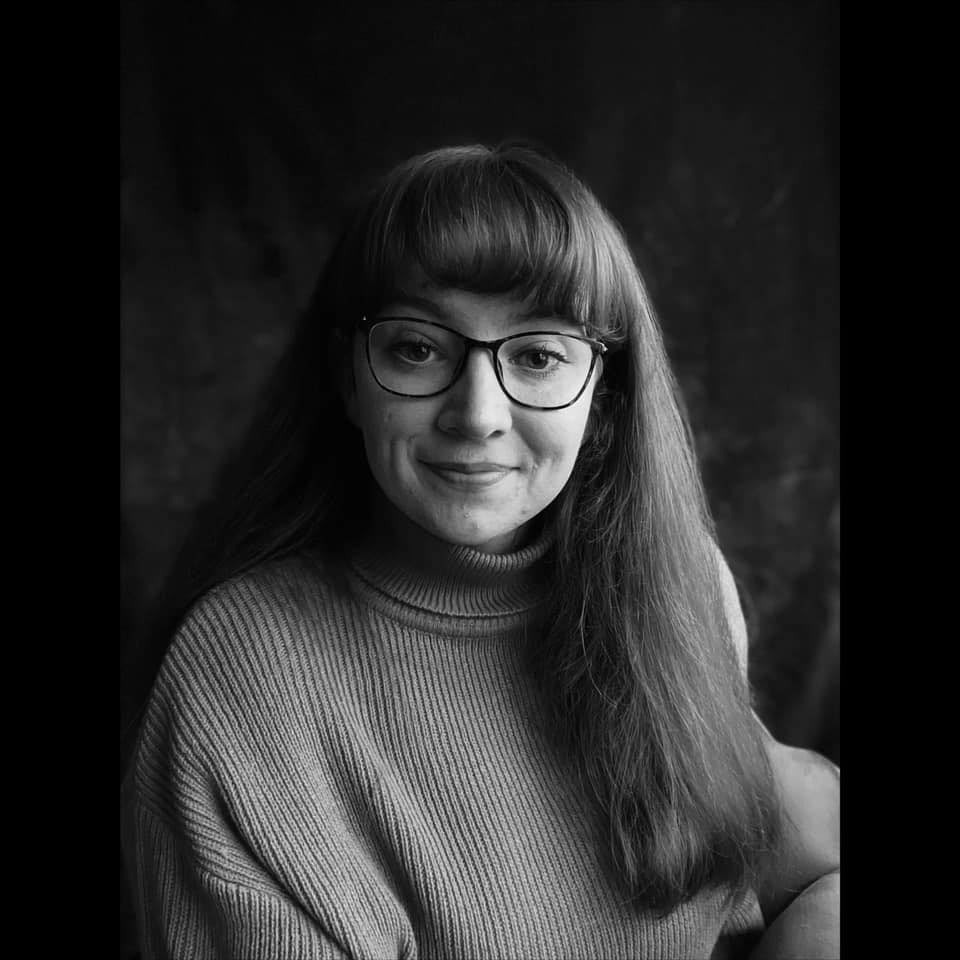 *1997 in Ipswich, England
Bobby Forsythe is an English artist residing in Ipswich, Suffolk. Throughout her academic career she has explored and revisited the curiosity of how the beholder experiences artworks. Mainly focusing on the beholder's interaction with installation art and diving into transformation of space utilising light.
Forsythe's practice specialises within the three-dimensional qualities of art, creating immersive environments to heighten experience for the beholder. Her integration of light and shape is utilised to create the illusion of expansive space and shapely projections. Most of her installations incorporate what Forsythe calls 'aftereffects'. Aftereffects is merely a descriptive term coined to represent the utilisation of light reactive pigments that are evident once the installation's light sources are off.
Her work is seen in two states; viewed under the luminosity of motion sensor lights triggered by the beholder's movement when intertwining throughout the installation. The second state is evident when the beholder remains still whilst standing or seated within the space. The lights go off in a sequence, filling the space with darkness yet leaves traces of faintly illuminated shapes and forms around the room.
Forsythe's two-dimensional resin works and acrylic hue paintings were introduced during the earlier stages of her professional career. Exploring the varying ways in which light can be transcribed from projection physicality to pictorial creation by exploiting acrylic paint and resin as a material. Using a blended technique and varying shades to create a transitional field of colour on a canvas. Her two-dimensional works are often created in response to her surroundings; mainly the vast array of colour situated within her floral garden. 
 2019 - ''Luminous'' - 3-5 Silent Street
2020 - ''2020'' - Instagram
2020 - ''Unseen'' - Artcore Gallery
2019 - ''Switch'' - Space Colchester
2019- ''Blue'' - 142 Hamilton Road
2019 - ''Nexus'' - University of Suffolk
2019 - ''Bardo'' - University of Suffolk
2018 - ''Beneath the Skin'' - University of Suffolk
2018 - ''Change Lines'' - University of Suffolk
​​​​​​​
2020 - Transient on Instagram